Russell Country Federal Credit Union strongly believes in supporting community projects within our field of membership.  Lending our support to local organizations is our way of saying "thank you" to our members for their patronage with Russell Country.  As a condition of employment with Russell Country, employees are expected to make a commitment to support a minimum of one community involvement project during the year.  Our support, whether through monetary donations or lending a hand through employee participation, has enabled a number of projects and organizations in our communities to move forward and continue their mission.  We consider each of the organizations we support to be of significant value to the communities we serve, and we enjoy being able to help.
Here's what we've been up to the past few months:
December 7, 2017 –   In September 2017, Russell Country members Wes & Callie Ross experienced every parents worst nightmare when their son Troy fell ill and had to be life-flighted to Seattle. During his time in Seattle, 3-Year old Troy required several blood transfusions, and although he is home now, he still has to have regular transfusions and checkups. RCFCU will be holding a blood drive in honor of 3-Year old Troy on Thursday, December 7. If you would like to donate, please contact Shandi at 406-761-2880 or sign up online at www.redcrossblood.org using the sponsor code russellcountry and help us be #TroyStrong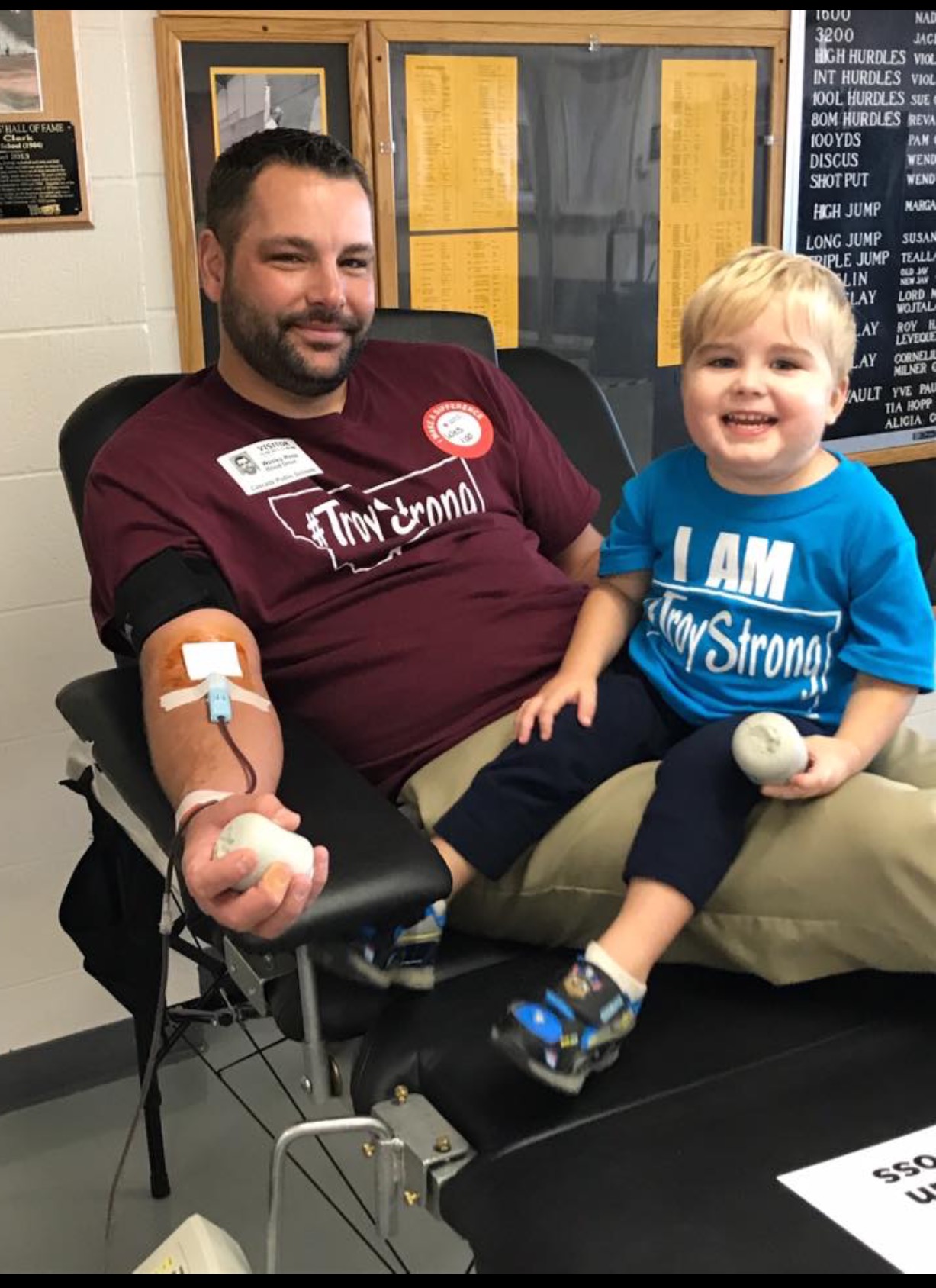 March 2017 –   Russell Country staff, in conjunction with the Great Falls Chapter of Credit Unions, participated in the Great Falls Food Bank CANstruction event!  Our Dory structure won People's Choice! All food used to create Dory was donated to the Great Falls Food Bank!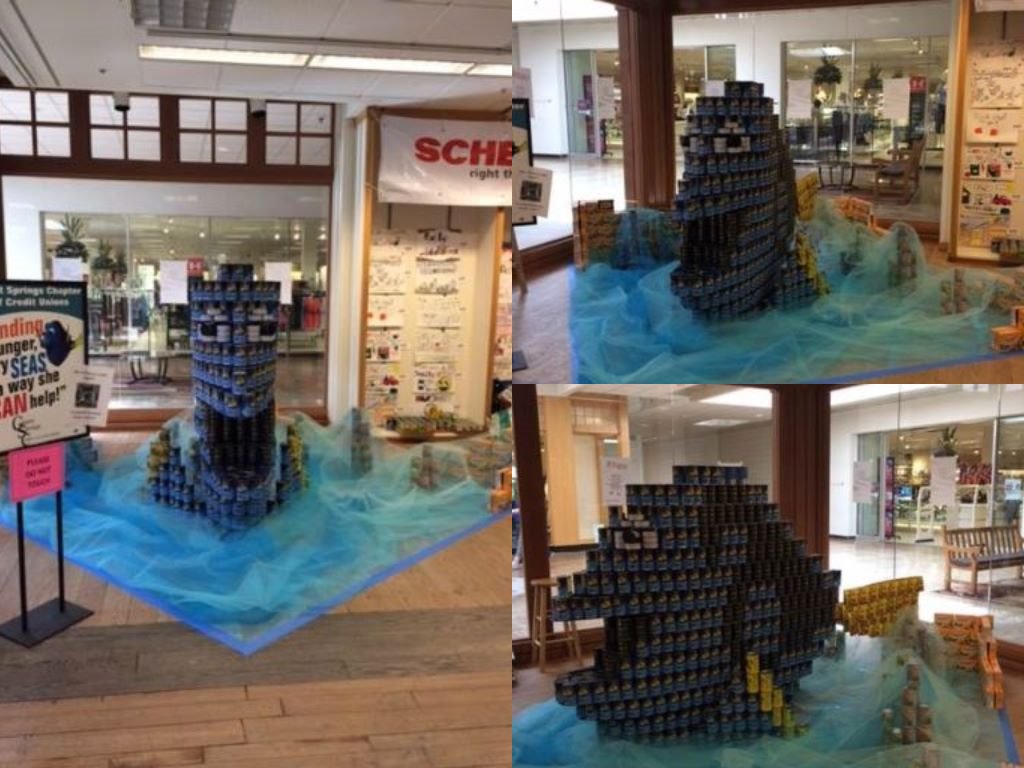 December 2016 – Thanks to all our wonderful members, staff and a special "secret Santa", we were able to fill all the tags for the Children's Receiving Home!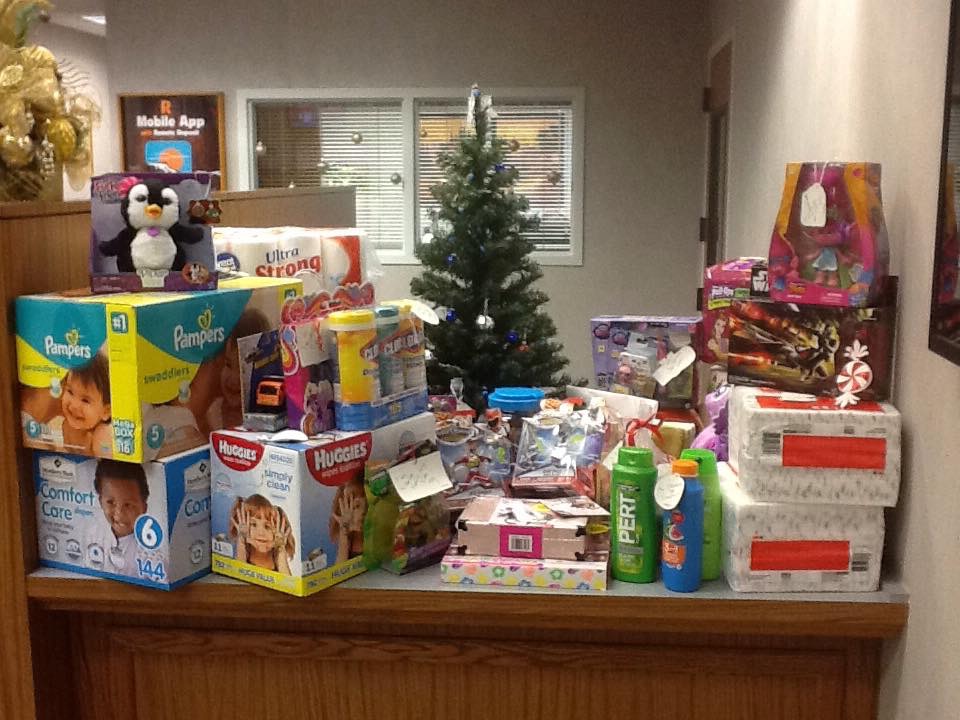 July 2016 – Russell Country FCU President/CEO Bernie Neibauer and Scott Reasoner from the Great Falls Voyagers, presented a check for $4,310, the proceeds raised at our "Jersey Off Your Back" night, to staff and volunteers from Camp Francis!