We're celebrating our 75th Anniversary, so we're turning on the charm with our Sweetheart of a Deal promotion!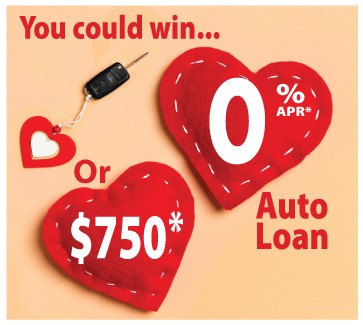 Finance your vehicle with us and you'll be entered in a drawing for a chance to win your loan at 0% APR*. And, to sweeten the deal, we'll pick another lucky winner to win $750* in cash! How sweet is that?!?
With rates as low as 1.75% APR**, you don't want to miss this! Call us at 406.761.2880(GF) or 406.467.2541(FF) and get started on your "Sweetheart of a Deal" today!
*Drawings to be held 3/1/2021. **Minimum Loan $10,000. New money only. $25 Membership required. Rates & approval based on credit, term and age of vehicle.